Submit a memorial (including photos and video), search obituaries and write a remembrance through 's obituary directory. Watch an instructional video for submissions
here
.
Featured memorial
Susan J. Levy
Aug. 21, 1941 - Sept. 19, 2023
Portola Valley, California
Susan J. Levy (Susie) died peacefully at home in Portola Valley, CA on Sept. 19, 2023, ending a four-year struggle with Lewy Body Dementia. She was born in Rutland Vermont on August 21, 1941. She received a bachelors degree from UC Berkeley and a teaching credential from San Francisco State. Susie was a high energy person who never shied from new challenges and opportunities. She was an accomplished skier, backpacker, and teacher. She served in leadership positions in Palo Alto youth baseball, animal shelters, women's rights, care for single mothers, charities serving elders, and community colleges. She became an expert in financial planning, cooking, philanthropic activities, and navigating the computer. Susie was a humble person of impeccable ethics. She inspired family and friends to follow her example. When she made friends, they were friends for life. The longer people knew Susie, the more they loved her. She leaves behind her husband of 59 years, Dick, two sons Gray (Terri) and Carl (April),three grandchildren Danielle, Chance and Wynn, a great granddaughter Madelyn, and a brother and sister David and Robin. There will be an event to celebrate Susie within the n...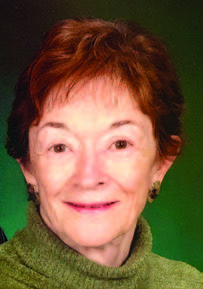 Marlene Arnold
Aug. 15, 1932 - Sept. 16, 2023
Portola Valley, California
Marlene Cummings Arnold, 91, of Portola Valley, passed away on September 16, 2023. Marlene was born in Brainerd, Minnesota, to Francis and Oveline Cummings on August 15, 1932. She attended St. Francis Elementary School and Brainerd High School. Following high school, she attended the College of Saint Scholastica in Duluth, Minnesota, where she received her BS in Nursing in 1954. After graduation, Marlene worked as a nurse in Brainerd, Denver, California, and at the Palo Alto Medical Clinic. She earned her Master's Degree in nursing from UCSF in 1968. Marlene then taught nursing and was an academic counselor at the College of San Mateo for 29 years. She met her husband John Arnold on a backpacking trip in the Sierras; and they were married on August 3, 1974. She and John lived in Menlo Park until moving to The Sequoias in Portola Valley in 2019. In addition to teaching nursing, Marlene was a member of the Thomas Merton Center of Palo Alto and active in its ministry. She also volunteered cuddling infants at Packard Children's Hospital and volunteered as a school nurse at St. Elizabeth Seton School. Marlene loved flowers and greatly enjoyed gardening and making flo...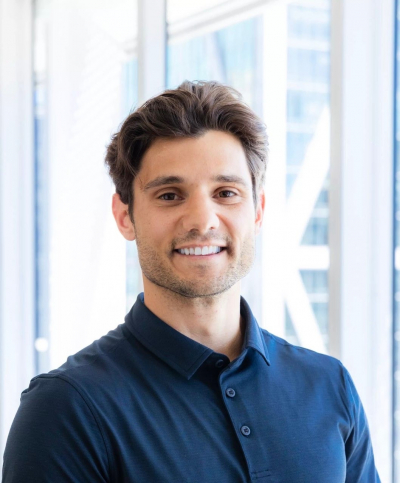 Marc Gambit Toney
Feb. 24, 1995 - Sept. 14, 2023
San Francisco, CA
It is with great sorrow that we share the passing of our son, Marc Gambit Toney on September 14, 2023 as a result of a tragic accident. Marc is survived by his parents, Steve and Maider, three brothers, Andrew (Samantha), Shawn (Ashley) and Scott Toney. Marc was born in Mountain View, Ca on February 24, 1995. Raised in Mountain View, attending grade school at Huff, middle school at Kings Academy and Blach. He graduated from St. Francis High School in 2013. Marc was an elite Track and Field athlete, excelling in the pole vault. Marc chose to further his studies as an Aggie at U.C. Davis where he is the current Pole Vault school record holder. He qualified for the NCAA Div 1 Championships in Oregon, where he jumped a mark of 17'10.5", achieving 10th place and All American Honors. He graduated in 2018 with a degree in business. Marc lived in San Francisco, enjoying life in the city. He was employed at Crowdstrike for 2 years immediately after leaving college. He spent the last three years at Salesforce as an Account Executive. Marc was the recipient of several sales awards at both companies. Marc constantly strove for growth intellectually, spiritually, physically...
June Jensen
March 30, 1924 - Sept. 4, 2023
Menlo Park, California
Menlo Park resident June Jensen, widow of longtime San Mateo County Coroner, Paul B. Jensen, has died at the age of 99. Her husband, coroner for 37 years, died in 1995 at the age of 88. Mrs. Jensen, mother of five, grandmother of seven, and great grandmother of two; was active in Peninsula clubs, an avid gardener and golfer. At one time, she was one of the few woman daily newspaper city editors in the nation. She edited the Daily Sunnyvale Standard from 1964 - 1969 while raising her family and later helping to raise two grandchildren. During her journalism career, she also worked for the Berkeley Daily Gazette, the Salinas Californian, the Redwood City Tribune, the San Francisco Chronicle, the Los Altos Town Crier and the Fairfield Daily Republic; among others. She was news editor of a radio station in San Mateo when she met her future husband who was then an inspector in the San Mateo County Sheriff's Office. Their family joke was that they met "in jail" since she was gathering news for the radio station when she interviewed him about an arson case he was investigating. They lived in Menlo Park most of their 47-years of married life and in the same ...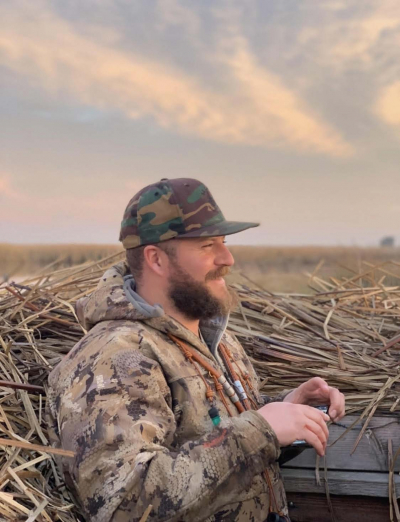 Kevin George Bohannon
April 4, 1991 - Aug. 26, 2023
Fresno, California
Kevin George Bohannon unexpectedly passed away on August 26th, 2023 at the age of 32. Kevin is survived by his wife, Jordan Bohannon (Stone), his parents; David Bohannon and Carol Stewart and his 4 siblings; Abigail (Bohannon) Dunckel, Madeline (Bohannon) Johnson, Ryan Bohannon, and Stewart Silverberg (recently deceased). Also, many in laws, and nieces and nephews. Kevin was born April 4th, 1991 in Palo Alto, where he spent his childhood. He joined the Navy in 2015 and was stationed in Lemoore, California for the 5 years that he spent in the Navy. Kevin was very hardworking in the Navy, and received the award of Sailor of the Year in 2016. He retired from the Navy in June of 2020. In 2016, Kevin met his wife, Jordan Stone, and from that moment they both knew they had met their best friend. On May 22nd, 2021 they got married in Paso Robles, California. Together, they had their 3 puppies (Howie, Hannah, and Hank) and lived in Coalinga, California for 5 years, until 2021 when they moved to Fresno, California for Kevin's work. Kevin was currently a project manager for Landscape Development Inc. in Fresno, California. Everyone that knew Kevin, knew his passion in...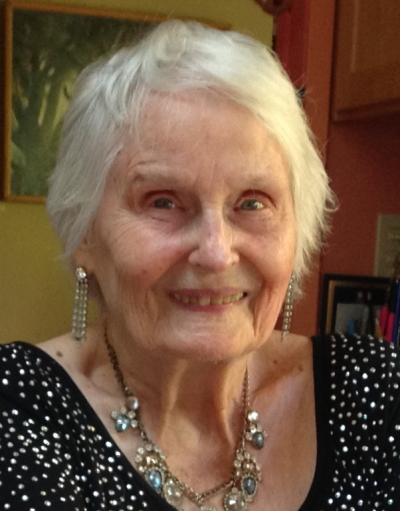 Cyrena Nelson Wilson
Feb. 10, 1921 - Aug. 10, 2023
Menlo Park, California
Cyrena N Wilson was born as Cyrena Nelson in Chicago, Illinois, on February 10, 1921, and died on August 10, 2023 in Menlo Park, California, at the exact age of 102 and six months. Her parents were Jesse Ward Nelson and Natalia Carson Nelson; she had an older sister, Jessie Ann, and a younger brother, Charles. Cyrena grew up on the North Shore of Chicago and went to New Trier High School where she acted in plays and was editor of the yearbook. While in high school she traveled to Sweden with an 'aunt', visiting relatives. After high school, Cyrena attended Scripps College in Claremont, CA where she obtained her degree. While a student, Cyrena worked as a seamstress in an haute couture designer's shop, advancing her passion for fabric and apparel design. She also worked as a crime reporter for the Chicago Daily News, consistent with her passion for social justice. In 1944 after graduating, Cyrena married William Bonner in Glencoe, Illinois. They had four children: Randolph Nelson, Joseph Daniel, Jay Francis, and Teresa Ann. In 1946 the family of three moved to California where William joined the Organic Chemistry faculty at Stanford University. During his res...
Most recent memorials
Manuel S. Avila
Nov. 1, 1941 - Sept. 9, 2023 Santa Clara, California
Manuel passed away after a two year battle with cancer. After having served in the Navy, he had a 29 year career with the County of Santa Clara Children's Protective Services as a social worker. He is survived by his wife, Katherine; children, Tim and Micaela; brother John; sister-in-law, Molly an...
Ferid Murad
Sept. 14, 1936 - Sept. 4, 2023 Menlo Park, California

The celebrated life and achievements of Dr. Ferid Murad, a Nobel Prize-winning scientist, pharmacologist, and physician who made groundbreaking discoveries in the field of cardiovascular medicine. Dr. Murad passed peacefully at his home in Menlo Park on September 4, 2023. Dr. Murad was born in...
Arturo Santo Domingo
Nov. 19, 1938 - Aug. 25, 2023 Las Vegas/Atherton, Nevada/California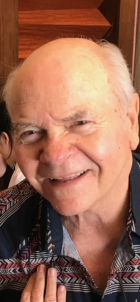 Arturo (Art) Santo Domingo (11/19/1938 – 8/25/2023), passed away at the age of 84 surrounded by his family at his residence in Las Vegas. Art was born in Bronxville, NY to parents Ernestina Garcia Santo Domingo and Luis Felipe Santo Domingo, both of whom immigrated from Colombia. After gradua...
Priscilla Azcueta
Aug. 22, 1954 - Aug. 20, 2023 San Mateo, California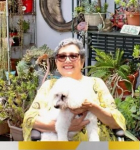 Priscilla C. Azcueta, 68, of San Mateo, California, passed away on August 20, 2023, after a three-year battle with Multiple Myeloma Cancer. Priscilla was born on August 22, 1954, to Peter and Virginia Azcueta in San Jose, California and raised in Mountain View, California. After Priscilla graduat...