Lasting Memories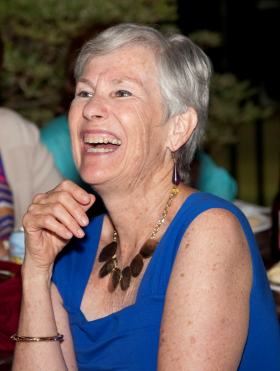 Mary Foley Cooper
April 2, 1947-Dec. 17, 2022
Portola Valley, California
Mary Foley Cooper, of Portola Valley, CA died unexpectedly from a pulmonary embolism on December 17, 2022 at Stanford Hospital. She was 75. Mary lived her life with passion and purpose. Her exceptional energy and commitment were infectious, bringing out the best in people, communities and organizations in which she took part.
From the beginning of her career to the present, human development was always her focus: from her early days as a teacher in St. Louis, to her executive roles in Human Resources, to her leadership on non-profit boards including Manhattanville College (where she attended), The Peninsula College Fund, The Girls' Middle School, and the Women Donors Network.
Mary was an ardent supporter of progressive causes and candidates. She was also a passionate sports enthusiast – as a fan and a participant. She played in a senior women's basketball league, and was an enthusiastic tennis and pickleball competitor.
Family and friends knew Mary as a cheerleader, mentor and unflagging supporter. Her energy and optimism brightened the hearts of those who knew and loved her, as did her humility in all that she accomplished.
From her delight in her granddaughters, "the light of her life", to her love for her husband, Tom and children, Kim and Ben, to her role as the social glue for her family and to the friends she cherished, Mary's life abounded in love and meaning.
Mary is survived by her husband Tom of 51 years, her children Kim and Ben, Kim's partner Carlos Aguilar and Ben's wife Shreya Hegde, and her two granddaughters, Kamila and Olivia Aguilar-Cooper.
A Celebration of Mary's life will be held on Saturday, April 8 from 10am-12pm at the Portola Valley Town Center Community Hall (765 Portola Road, 94028).