Lasting Memories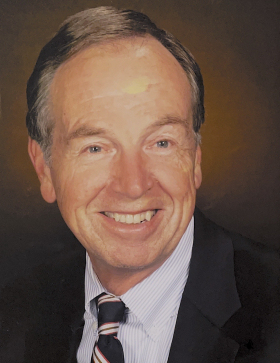 John Merrill Dorman
Feb. 7, 1942-Feb. 26, 2023
Menlo Park, California
Dr. John Merrill Dorman passed on at his home in Menlo Park on February 26, surrounded by loving family, after a years-long struggle with Parkinsonism.
Dr. Dorman was born on February 7, 1942, to Dr. Daniel and Dorothy Dorman in Philadelphia, PA, and spent most of his childhood in Pittsfield, MA and Orient, Long Island as part of a lively household with four siblings. He graduated Andover Academy in 1959 and Williams College in 1963.
While at Williams, he met the love of his life, Charlene Diane Tropeano. They married at St. Brigid Church in her hometown of Lexington, MA.
He went on to graduate Harvard Medical School, followed by an Internship at Strong Hospital in Rochester, NY. He joined the U.S. Public Health Service and served on Staten Island, NY, and at sea with the U.S. Coast Guard. He completed a Pediatric Residency at Massachusetts General Hospital.
In August 1973, he accepted a position at the Cowell Student Health Center at Stanford University, a role he held until his retirement 44 years later. Among his many other professional achievements, Dr. Dorman served as editor and executive editor of the Journal of American College Health and as a Stanford University Clinical Professor of Medicine. In 2018, the American College Health Association (ACHA) named him the ACHA Lifetime Achievement Award recipient for his contribution to College Health in the United States. He often volunteered at the Menlo Park Veterans Association Medical Center.
An avid outdoorsman, Dr. Dorman enjoyed skiing, camping, hiking, and sailing his entire life. As a college student, he worked as a Hutman in the White Mountains. Later he enjoyed regaling/torturing his family and friends with various "tales of the huts," including speed records, presumably long broken, for ascension and descent from drop to hut with his pack rack laden down with provisions and supplies.
He enjoyed many deep and lifelong friendships, including with his decades-long running and biking group. His lifelong passion for choral music began in Glee Club at Williams and culminated in his membership in the Schola Serafica Christmas Choir at St. Patrick's Seminary. His enjoyment of music ranged from Chuck Berry to Crosby, Stills, Nash, & Young to Mozart, Hayden, and Brahms.
The sum and center of Dr. Dorman's life has long been his Christian and Catholic faith. He served as an Elder at Menlo Park Presbyterian Church, and after converting to Catholicism and entering the Catholic Church in 2005, he worshiped at Church of the Nativity. He was a Knight in the Order of Malta and served in Lourdes and in their medical clinic in Oakland, CA.
Dr. Dorman traveled widely with his family, including throughout Europe, India, Nepal, the Middle East, and Eastern Europe. He served in short-term medical missionary assignments in France, Zaire, and Mendenhall, MI. He visited the American University of Beirut in a clinical staff advisory capacity in 2009. The trip held special meaning to him, as the University was co-founded in 1863 by Dr. Dorman's great-great-grandfather, Daniel Bliss.
Dr. Dorman is survived by his Charlene, his wife of 58 years; his children and their spouses: Todd Dorman and Beverly Lacy, Bianca and David Humphries, and Lydia and Jonathan Smith; his six grandchildren: Daniel and William Dorman, Jack and Samuel Humphries, Chiara and Veronica Smith; and his four siblings: Timothy Dorman, Pricilla Hall, Alan Dorman, and Christopher Dorman.