Lasting Memories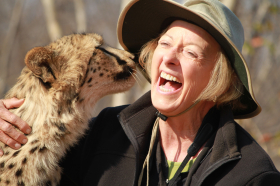 Carol Bartlett Little
March 17, 1936-Jan. 9, 2023
La Quinta, California
Carol Bartlett Little, 86, passed away on January 9, 2023 in La Quinta, California surrounded by family.
Born March 17, 1936 in Morgantown, West Virginia, Carol was the eldest child of Dorothy Taylor (Lee) and Dana Pierre Bartlett. At age 10, she moved with her family to Ventura, California and later graduated with honors from Ventura High School as Class President. She earned an academic scholarship to UCLA as a National Merit Scholar where she received her degree in Retail Merchandising. Prior to her UCLA graduation, she met her future husband, Richard A. Little (of Detroit, Michigan) and they were married in Santa Barbara, California. Shortly thereafter, they moved to France where Richard served in the Air Force and their first child, Barbara, was born. Even as a busy, new mother, Carol found opportunities to travel, visit museums and take cooking classes in Paris, igniting a lifelong love of art, food, travel, and all things French. Carol & Richard returned to Santa Barbara where their second daughter, Kristin, and son, Cameron, were born. Together they raised their three children, moving frequently around the US and Europe over the years as Richard pursued his real estate career and Carol embraced her many passions. Their loving partnership lasted over 60 years until Richard passed away in 2020.
Carol embodied warmth, positivity and a spirit of living life to the fullest, always seeking connections with people and the communities she lived in. She moved over forty times in her lifetime and flourished wherever she was planted by remaining open to new experiences. Carol put down deep roots in the San Francisco Bay Area as a long-time Mid-Peninsula resident (Atherton, Menlo Park, Los Altos, and Palo Alto). In the 1970's, she became an art docent at the Stanford Museum of Art and formed an investment group with fellow docents to acquire works from emerging, contemporary artists. These experiences fueled her lifelong appreciation of visual arts, design, and antiques reflected in her warm, welcoming family homes. She also loved classical music and the performing arts and was a decades-long supporter of San Francisco's Symphony and American Conservatory Theater (ACT).
One of the defining moments in Carol's life was the family decision to uproot from the Bay Area and move back to Europe for several years. Carol and Richard seized the chance to pursue a mid-life adventure with their teen children along for the ride. Carol embraced language and art classes, organized family trips, and loved hosting friends from abroad. She relished the challenges and opportunities of living overseas and considered it one of the highlights of her life. After returning to the US, Carol & Richard established homes in Arizona, Texas, Southern California, and Hawaii, eventually moving back to the San Francisco Bay Area to be closer to family.
Carol was a voracious reader known for stealing time at long stop lights or doctor's waiting rooms to finish a good book, which she then generously passed on to family and friends. She belonged to multiple book clubs and an investment club well into her late 70's and early 80's. She kept active with golf, tennis and brisk neighborhood walks throughout her lifetime. She also had an enduring appreciation for nature and animals. In her last few years living in La Quinta, California, Carol would throw her arms wide open to the mountains, desert and flowers at every opportunity. We can picture her now with her warm smile and laugh embracing the landscapes and natural wonders of the living desert.
Over her lifetime, Carol maintained decades-long friendships with friends, neighbors, and colleagues around the globe. She was known for being incredibly fun, curious, and caring. She never forgot a friend's or family member's birthday or special occasion, and was a constant cheerleader at family graduations, sporting events and performances. She will be forever remembered as a connector of family and friends, a loving wife, daughter, sister and aunt, a devoted and involved mother to her three children, and beloved "Dommie" to her seven wonderful grandchildren.
Carol is survived by her two brothers, Lynn Peter Bartlett and James Martin Bartlett; her three children and in-laws, Barbara Little and Mary Yates; Kristin Little Vais and Paul Vais; Cameron Little and Laura Moreno Little; her seven grandchildren, Alex and Morgan Buckner; Natalie, Julia and Camille Vais; Ryan and Sara Little; Frances Meredith, whom she called her "sister"; and many beloved nieces and nephews.
Memorial contributions can be made to Art in Action, 1755 East Bayshore Rd, Suite 24 A&B, Redwood City, CA 94063, and Alzheimer's Los Angeles, 4221 Wilshire Blvd # 400, Los Angeles, CA 90010.
Links: https://artinaction.org  https://www.alzheimersla.org