Lasting Memories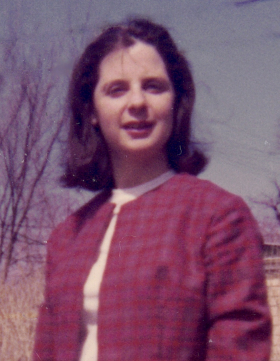 Alice Bethke
Dec. 28, 1938-March 6, 2023
Palo Alto, California
Alice Rockwood Bethke passed away peacefully on March 6, 2023, surrounded by family. Alice was born December 28, 1938 in Summit, New Jersey to George and Ruth Rockwood. She spent her childhood there and in Champaign-Urbana, where her father taught briefly at the University of Illinois. After his death, the family moved to Tallahassee, where Alice spent her high school years. She attended college at the University of Wisconsin, Madison where she met her future husband, Frederick Bethke. Alice also spent time studying abroad: at age 14 she lived for a year in Thailand where her mother was a Fulbright scholar, and she spent semesters in both Mexico and Germany.
After graduation, Alice worked in the University of California, Berkeley libraries for two years. Alice and Fred were married in 1963, and spent their first two years in North Dakota. They then moved to New York City, where Alice worked in the New York Public Library maps division, and also earned an MA from Pratt.
When her children Jennifer and Audrey arrived, Alice became a full-time mother. The family moved to Palo Alto in 1974, which remained their residence for more than 40 years. Her most recent job was Supervisor of the Santa Clara School District children's libraries. After retirement, she volunteered in the Palo Alto schools. Alice spent the last years of her life in a care home in Petaluma.
Alice loved playing the piano, and was a frequent concert-goer. She enjoyed walking with friends, hiking (especially in the Yosemite high country), and traveling with her husband abroad. She was an enthusiastic photographer, an excellent cook with a wide repertoire, and a skilled craftsperson, especially with paper and fabric, and local shops sold some of her creations.
She is survived by her loving husband of 59 years, Fred; daughters Jennifer and Audrey; grandchildren Hadley Ball and Elya and Avi Wasserman; brother Charles Rockwood; niece and nephew Joanne Coury and Jack Haigh, Jr. (children of her deceased sister Nancy Haigh); and sons-in-law Verne Ball and Bryan Wasserman.
Donations in Alice's memory may be made to the Friends of the Palo Alto Library (www.fopal.org), or the Alzheimer's Association (www.alz.org).