Lasting Memories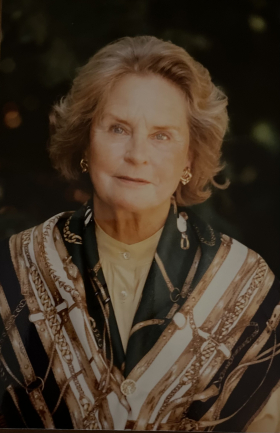 Alexandra von der Groeben
June 5, 1927-March 3, 2023
Palo Alto, California
Alexandra von der Groeben passed away peacefully on Friday, March 3rd, 2023 in Boise, ID, with her loving daughter and granddaughter by her side. Alexandra was born Alexandra Izabel Astra Gräfin von Schwerin on June 5, 1927, in Berlin, Germany to Otto von Schwerin and Gabriella von Maltzan.
She emigrated from Germany to the United States in 1948. She had four children, Annabelle (1945-1945), Emmanuel (1950-2021), Stephanie (1953), and Norbert (1956-2016).
Alexandra was ahead of her time in her devotion to her career. She started in the banking industry, working her way through the ranks. She eventually left banking to pursue a highly successful and distinguished real estate career in the Bay Area. She loved to entertain friends and clients in her beautiful home in Palo Alto, which she shared with her youngest son, Norbert, until his untimely passing in 2016.
Her clients held her in high regard, many purchasing several homes from her over the course of her decades-long career. Those who knew her described her as an extremely hard worker, smart, and generous.
Alexandra absolutely adored animals, especially her sweet German Shepard rescue dog, Penny. Penny was her beloved companion until shortly before her passing.
Alexandra is survived by her daughter Stephanie Kashevaroff; three grandchildren — Felicia Kashevaroff, Danielle Bramante, and Devlin Guerard; six great-grandchildren — Jake Erickson, Emma Bramante, Jessica Erickson, Cole Bramante, Mia Bramante, and Cynthia Erickson; as well as many beloved members of the von Schwerin family in Germany.